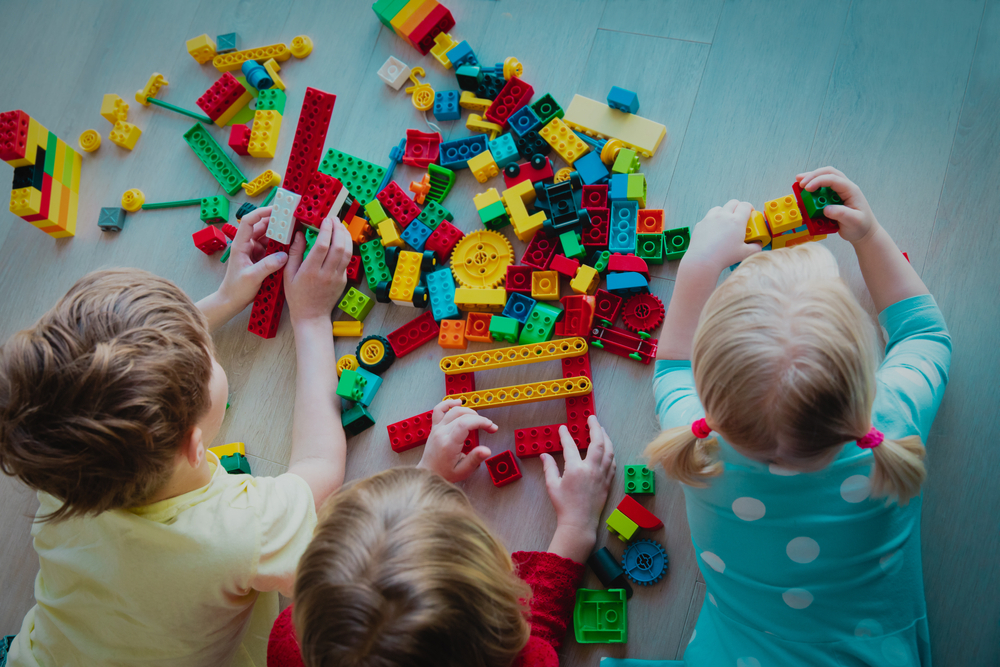 22 Jun

7 Best Indoor Summer Activities for Kids
7 Best Indoor Summer Activities for Kids
Summer is here, but ongoing pandemic restrictions have got our kids stuck at home all day. If the resulting prolonged screen time is your current nemesis too, you're not alone. Studies show both learning and social skills are bearing the brunt as kids spend an increasing amount of time in front of screens and devices. Worried you don't have enough activities to keep them occupied all day? We've got you covered with our specially curated list of the 7 best indoor summer activities for kids. 
Art Corner
Although the true benefits of art are intangible, we know it promotes motor skill development, visual processing, and memory. Yes, art can get messy and may require your supervision. We suggest setting up a designated art corner with paper, coloring books, crayons, pencils, stencils, stickers, and other supplies readily available in one space and equally easy to clean up afterward. Encourage children to let their creativity flow freely without the fear of stained walls and smeared carpets.
Sensory Play
Children explore and perceive the world through their senses – taste, smell, sight, sound, and touch. Providing opportunities for children to use their senses helps promote brain development. The last two years have considerably hindered accessibility to the outside world, depriving children of basic experiences, particularly summer activities for kids. Can't go outside? Bring the outside in with a sensory tub of pine cones, kinetic sand, pebbles, stones, seeds, shells, and plants. Create themed tubs using any available materials such as cooked and uncooked pasta, spaghetti, marshmallows, beans, and pulses. Blindfold your child and have them use their senses to describe and guess the objects. 
Greeting Cards
Are your kids missing their playmates and teachers? As visits to grandparents and friends become infrequent, we're all looking for different ways to reconnect and there is nothing as special as a card handmade by a child.  Allow your kid to get creative with the greeting cards using glitter, stickers, cut-outs, and a sweet message to go with it. A simple 'miss you grandpa' or 'thank you teacher' has the power to melt hearts. 
Treasure Hunt
Get kids active and their minds whirring with an indoor treasure hunt. Wrap random objects in silver foil and hide them around the house for the young ones to discover the 'silver treasure.' Use objects of different sizes and textures to make unwrapping them fun. You can also put together a series of clues and puzzles that need to be solved, leading to the final treasure. Alter the complexity of the game appropriate to the child's age. This is a great summer activity to keep them occupied and moving.
Journaling
We live in uncertain times and not all children are able to comprehend and articulate their emotions and thoughts. Channel how kids respond to surrounding stress through daily journaling. Prompt them to write about their day, what they saw or what's on their mind. While this isn't a time-consuming activity, it helps in dealing with scary emotions safely. In addition to writing, journaling can also include drawing or doodling, a daily habit with which to start or end the day.
Also Read: 10 Ways to Keep Your Child Motivated
Bowling alley
Unable or unwilling to shop for toys, parents are becoming increasingly creative in turning home supplies into games. Bring the thrill and excitement of a bowling alley into your home with just water bottles and a rubber ball for our next stay-at-home kid activity. Six bottles act as pins that can be filled up a quarter with water to make them steady while your child hones their aiming skills using a ball to earn a strike!
Reading & storytelling
Immersive games and videos have got our kids hooked, providing unending stimulation making them reluctant readers. It is imperative to instil the reading bug in your child at an early stage through age-appropriate books and compelling storylines. You can challenge them to take the reins of the story and narrate alternate endings or twists in the tale. Nurture their imagination to turn them into little bookworms.
The icing on the cake? Every one of these indoor activities for kids can be played by a single child or together with siblings. So bid farewell to bored, long faces and have a blast!