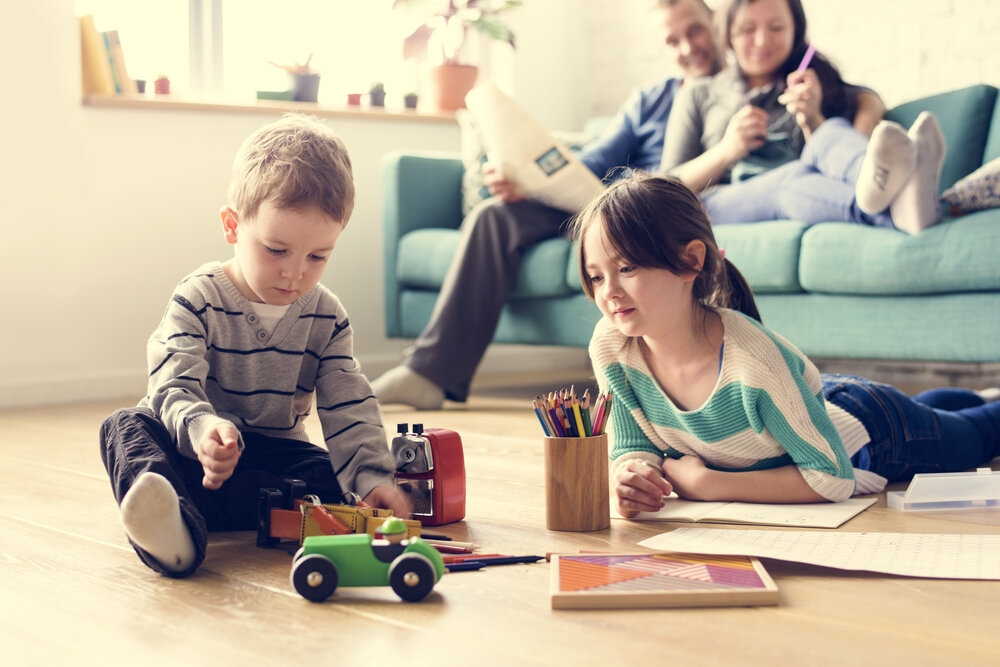 20 Jul

Top Vacation Activities for Students at Home
Top Vacation Activities for Students at Home
Another school year has come to an end and students, teachers and parents deserve a pat on the back for getting through this one! Yet an image resurfaces that countless parents who have witnessed, through several vacations gone by, of lazy kids lolling on the couch with eyes glued to a screen. Then emerges the big question. What to do during summer vacation for school students. 
Should vacations be a time to let loose or should they be educational? Should students keep learning through the summer vacation to steer clear of dulling their minds? Or should they be granted this time to just have fun? Fortunately, the answer is Both! 
Yes, you can have your cake and eat it too. Here's our list of the top things to do in the summer holidays at home, designed particularly for students.
Science Experiments 
Most students find science to be one of the tougher subjects and wish to leave behind the stress of it during the summer holidays. Doing experiments with readily available items at home, such as light refraction with a water bottle or generating voltage with potatoes, can spark an interest in the most unwilling students. What's more? They'll come back asking for more and learn beyond the scope of just their school syllabus. This activity works even better for students who already have an inclination towards science and is a win-win.
 Stay active
Students are leading an increasingly sedentary lifestyle that is detrimental to not just their health but also future behavior. As parents take on the challenge of keeping students physically active, particularly in these times of lockdown, a number of online classes have come to their rescue. Self defense training, from karate to martial arts, is one such beneficial vacation activity that keeps them active and alert. Yet another valuable class to enroll them into is yoga, with several classes offering parent-child practices. Besides, there are a multitude of options to choose from such as Ludo, Zumba, dance, pilates and so much more. You too can join these vacation activities for students at home!                                   
Reading
While reading during the summer holidays at home may not feature highly on most students' list, it is in fact the best time to inculcate the habit. Summer reading is critical not just to retain what was learned in the previous year but also to prepare students for the coming year. It increases their knowledge base in a number of subjects thereby neutralizing summer learning loss. You can encourage students to read by creating a reading challenge or enrolling them in the summer reading program. Make sure to invest in books that are interesting and have illustrations to keep students engaged.
Creative writing 
A skill that will help not just in school but also through college and work, is being able to express eloquently and write fluently. Creative writing is different from academic writing as students write fiction or poetry by using their mind rather than a textbook. It encourages them to get creative and use their mental faculties to boost their imagination. Not only does it aid self-expression but also self-confidence as they develop their own voice and perspective. With further improvement in reading, writing, and communication skills, this is a must for vacation activities for students at home.
Gardening 
One of the offbeat vacation activities at home is gardening. Gardens can serve as living laboratories that teach life science and engage all five senses. Tending to plants teaches students to be patient and responsible as they watch seeds turn to flowers over a course of time. By increasing environmental awareness, they appreciate nature and its bounties which also encourages them to eat healthily. Especially when they've grown the fruit or vegetable themselves, how can they resist taking a bite and relishing it? It is an engaging activity, providing moderate exercise that has an immensely positive impact on mood and psychological well-being.
Cooking 
This one is a fun summer activity with a practical life purpose. Students should be prepared not just for academic success but also taught basic skills that they will probably require in the near future as they study in universities away from home. They can start the summer holidays at home with a simple lesson in chopping and progress to preparing their favorite dishes and meals. It will promote healthy eating habits while they proudly devour the fruits of their labor. 
Music 
The positive effect of music makes it one of the top vacation activities for students at home. Playing an instrument, training their vocal cords, learning musical notes or new age electronic music can help provide a much-needed deviation from a strictly academic state of mind. It relieves stress and boosts self-expression, channeling those pent-up feelings in a productive way. 
Watch a fun DIY video to male your own musical instruments.
Make a family movie
What is better than spending holidays with family? Document this precious time by putting together photos and videos to create a movie. Using easy-to-navigate apps to edit, add graphics, and even music, making movies has become far simpler and more creative. Students can even be given topics and can turn into directors, art producers, and actors, bringing their imagination to life with the help of the family. This vacation activity is ideal for bringing the family together, particularly when the movie premieres in your living room!
Learn a foreign language 
With the speed of globalization and the boom of opportunities across the world, the more languages you speak, the better! Language skills improve networking skills for all age groups but for students, it also opens doors of universities and eventually enhances employment opportunities. It is always good to have an edge in this competitive world to remain relevant. While school keeps students busy throughout the year, the summer holidays provide the best window of opportunity to add more feathers to your cap!
With such a special list of possibilities, we bet you no more need to worry about things to do in the summer holidays at home. Delve right in while the holidays last because in the blink of an eye they'll be gone and it's back to monotonous routines then.