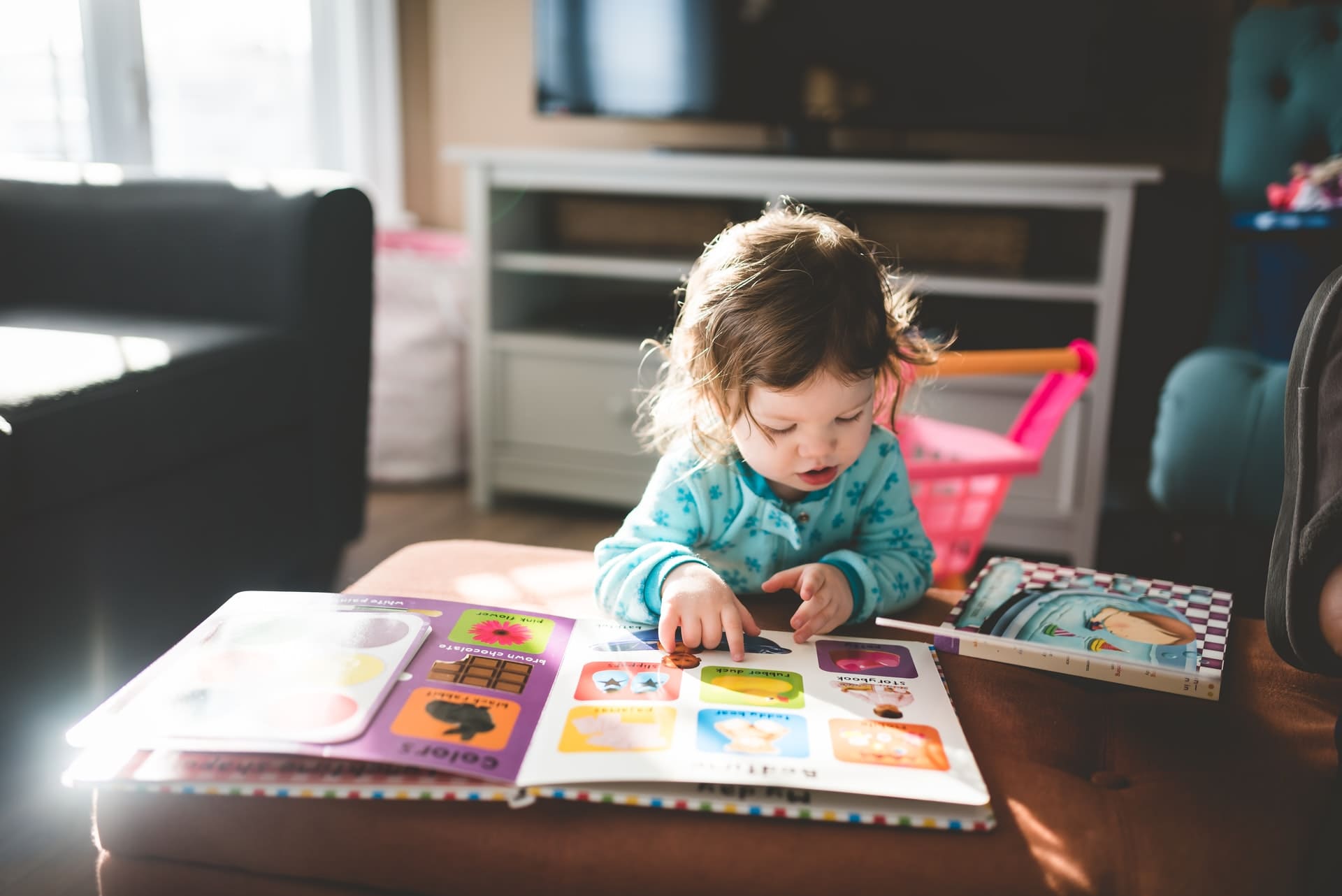 03 Nov

Right Brain Training For Kids
Right Brain Training For Kids
Right Brain Training for kids is an early learning method to impart knowledge to them in the most creative way possible. It is not only limited to strengthening your little one's right hemisphere – instead, it is to empower both the hemispheres of their brain. Their left brain is generally characterized by logical & analytical elements, whereas the right brain determines their personality & brings out a creative side.
Besides, we at Tickle Right, are here to create the most excellent synergy amongst these elements that will boost both sides of your toddler's brain. The Indian educational model is usually more focused on the academic ethos that is based on more memorization & less retainment. As a result, this dims the spotlight on concentration, coordination, & long-term memory. Owing to such hazy results, this makes it more than important for you to introduce a healthy learning pattern to your child from a very young age. 
The bravery is not in the fact that your child has mugged up a set of alphabets, numbers, or shapes. After all, what's it about is making them familiar with the right learning method that can bring the best out of them. With an objective to highlight your kid's untapped potential, we present to you the right brain education program. It is powered to instill confidence, empathy & quick learning in your little one.
What Is Right Brain Training For Kids? 
Right Brain Training is a learning method that is specially designed for kids under 1.5 – 7 years of age. It is aimed at developing a love for learning that also strengthens the right-side functions of the brain. The main objective of such a training methodology is to provide exposure & allow the child to engage willingly. There is a vast scope of topics that are covered duly, however, in an interesting & energized manner. 
As per the research, the right hemisphere of the brain develops faster for a child up to 7 years of age, more dominantly by 3 years. Therefore, it becomes more than essential to take leverage of the period by broadening their scope of knowledge & wisdom. Your child's little mind has a lot of undiscovered potentials. And as parents, it is your responsibility to unleash opportunities for skill-building, profused confidence & more. The right brain training is consciously about visual learning, emotional intelligence, & rich creativity. So read ahead, to discover the right teaching methods for your sweet little child & find out the right means to do it.
Right Brain VS Left Brain Functions Of A Toddler
Before getting ahead with the Right Brain VS Left Rain synopsis, you must clearly know about the right brain & left brain functions of a brain for a better understanding of your child's mind. 
  Right-Brain Functions 
Photographic Memory

Being Intuitive/Agile

Rich Creativity

Emotional Intelligence

Reading Emotions
Left-Brain Functions  
Analytical

Logical

Greater Concentration

Numerical

Language Oriented
The two hemispheres of the brain are connected together by a pile of nerve fibers, creating a transmission of information from either side. They work differently, but they complement each other by working together. Both the logical & creative functions have their roles to play while learning or trying something new. And, we at Tickle Right create the most elite combination of training activities that develops both analytical & creative edge for your child.
What's The Best Time To Begin A Child's Right Brain Training?
The best time for your child to have right brain training is anywhere under 7 years of age. That's because this is the most crucial time for healthy brain development. A child's right brain education should be begun as early as possible to experience its benefits at the foundation stage itself. With the most interactive sessions full of interesting activities & experiments, your child would want to join the session willingly.
5 Ways To Train Your Child's Right Brain At Home 
Your child's brain is at a developmental stage & can be groomed based on greater memory retention and an intuitive subconscious mind. Whereas, right brain training is also aimed at empowering the visual abilities of a young mind. By doing so, we directly focus on a child's potential to retain information, understand empathy & develop long-term memory. 
Given below are the 5 most interesting ways to train your child for right brain development –
1. Flashcards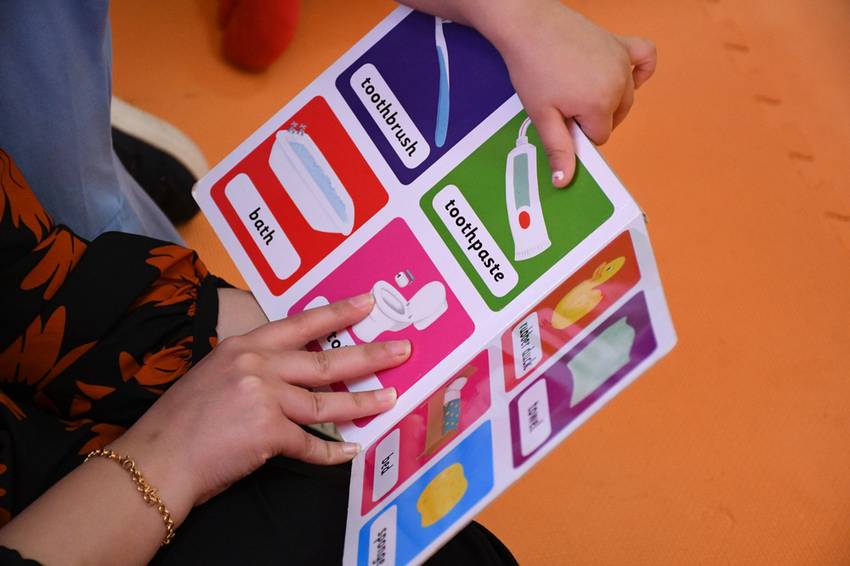 Flashcards are an excellent tool for thoroughly detailed learning. They create a visual impact & help your baby concentrate better. Please remember that these cards are not to be presented repeatedly ( not more than 3 times ) as they can create a sense of boredom. Instead, keep changing the information & images to keep your child interested. 
A great example would be if you want your child to learn about time, you can create flashcards related to day & night, a digital clock, different seasons – summer, winter, spring, & others.
2. Playing Music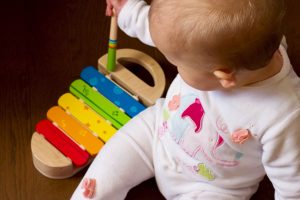 Music interests all children. It is a form of self-expression plus a way to help your child understand different emotions/expressions. It encourages their mind & body to relax & focus on the meaning of the song. Exposing children to music can change their life as it improves coordination, concentration, & develops patience & interest for later years.
You can play interesting videos for your little one that also helps them memorize & retain better. Musical poems, stories, and games would be a great choice to help them understand some major concepts.
3. Mandala Art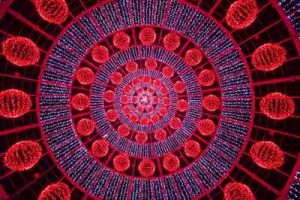 What better than mandala art to get your kid's attention? The use of mandalas can develop healthy coordination between mind & body. It helps improve psychomotor skills along with writing/art skills. The usual formation generally includes different geometric shapes like circles, triangles, & others that help build an aesthetic sight & sense.
Introducing your child to mandala art will work well for their own self-esteem & imagination. Another benefit of mandalas is they can help your child differentiate between different colors. By showing vibrant colored pictures of mandalas, you can stimulate the visual understanding of colors.
4. Dramatic Story-Telling 
Storytelling has a lot of psychological & educational benefits. It generates curiosity amongst children to want to eagerly learn about 'What is going to happen next in the story?' A pause at the climax can ring out different emotions in your baby. And if it helps anymore, you can also sing & recite the story, instead of reading it. 
Dramatic storytelling or bedtime stories help children visualize the entire story, improve their communication skills, & promote language aptitude. At the end of the same time, you can also put up questions related to the characters of the story and encourage them to think through them. In case, your child is unable to answer, you can walk through the entire story again or the specific part related to the question.
5. Imaging (Visualization)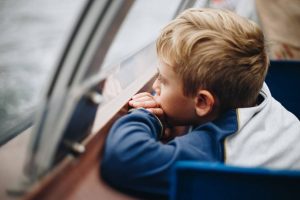 Imaging is another great learning method for right brain training. It helps your child to imagine certain scenarios that make them more intuitive & improves their critical thinking. You can cover your child's eyes or ask them to simply close on their own & propose a story right away. This will help them connect the dots visually & augment their photographic memory. You can also show them cut-outs of bright pictures & ask about them later. We're sure, your little kid will answer it correctly. 
FAQs
Why is right brain development important? 
The main purpose of the right brain development is to instill confidence, patience, self-expression, & speaking skills in a child. A child's photographic memory & extraordinary visualization skills can be utilized at their best in this stage. Not only this, but right brain training can also help your kid contemplate & react to an image (or any sort of data) at a lightning speed than the left brain. 
Without even storing images in their minds, it creates stimuli as a much faster response rate subconsciously. Time is an extremely crucial factor here, & the average time spent on every home activity should not be more than 2 minutes.
How can you increase your baby's IQ? 
Given below are the methods via which you can increase your baby's IQ – 
Introduce Flashcards Games

Bedtime Stories

Solve Puzzles With Them

Read Books

Play Music

Play With Them

Mandala Art Forms

Matching Objects Games
How do you teach right brain education?
Right brain teaching techniques are very interesting & require you to engage with your child. The prime focus must be skill-building and to activate that, get hold of appealing visuals & videos and play them for your child. Ask questions related to the topic & focus on their photographic & audio-centric memory. Music is another such way that will develop patience & concentration in your little one. 
Takeaway
It's not that you cannot give your child right-brain training at home in the simplest & interesting manner. However, there's limited time in a day. It becomes difficult for parents to focus on a child's extracurricular activities & right brain development simultaneously. The current academic curriculum you have for your kid might not be enough for wholesome development. Having said that, our curriculum has been specially designed to connect the dots on both sides of your toddler's brain & make the best of their talent.
Know More About The Tickle Right Method