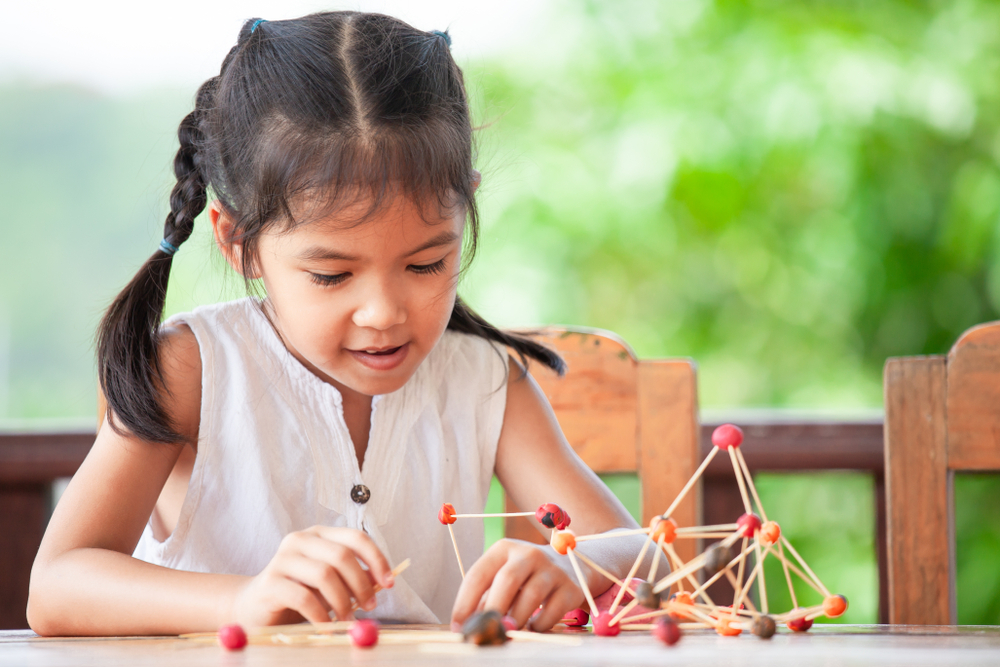 22 Feb

List of Sensory Activities for Kids & Toddlers
List of Sensory Activities for Kids & Toddlers
Sensory activities for kids are important for brain development. They are instrumental in building nerve connections in the brain and aids in enhancing the child's cognitive and motor skills. Sensory play is a crucial part of growing up and helps children in better understanding the world around them.
Here is a list of sensory activities for kids that will improve their coordination, concentration, and understanding.
1. Playdough

Playing with clay is an age-old yet still a fun sensory activity for kids. Parents can buy non-toxic clay from the stores or make rubbery goop at home! With a few simple ingredients, you can make rubbery clay at home. The texture is fun and easy for children to play with.
2. Colourful Rice

Adding some paint to a small sealed bag of rice can make a fun sensory activity for kids at home. You can hide some gifts in the bags for the child to find to make it more engaging.
3. Cloud & Rain Bins
Cloud themed sensory bins is a great sensory activity for kids that will enhance their recognition skills, concentration and sense of touch. Fill a big box or a bin with cotton balls, some pebbles and the letters "C" and "R". The cotton balls depict Clouds and the pebbles depict Rain. The idea is to get the kids to sort the cotton balls and pebbles into the right categories of cloud and rain depicted by the letters.
4. Treasure Hunt Sandbox
Fill a box with some dry sand and add some toys to it. You can design this activity as a treasure hunt for the kids and make it more interesting. They have to find everything in the sandbox to get a prize.
5. Finger painting
This sensory play activity is perfect for toddlers aged 6 months to 2 years. It is easy, fun and boosts their creativity. Make sure to get non-toxic paints or make paints at home with food colouring, cornstarch and water for this fun sensory activity for toddlers and kids.
Also Read: Effective Parenting Tips for Infants & Toddlers
6. Bubbles and Bottle Caps
This quick sensory activity for kids is as easy as it gets. All you need is a tub, some soap and bottle caps. Fill the tub with water then add some kid-safe soap to form bubbles, add multiple colourful bottle caps and let your child enjoy! Finding different coloured bottle caps from under the bubbles is one of the most fun sensory activities for toddlers and kids.
7. Themed Sensory Tubs and Tables:
Parents can be as creative as they want with themed sensory tubs and tables. Use the toys and resources available at hand to create various themed sensory tubs and let your toddler run their fingers through it. They can categorise the various components and boost their cognitive learning in the process. Some themes that children enjoy our farm, animals, Christmas, weather or any other thing they might be interested in. Sensory activities for kids is an important component of learning and parents can also let their creative juices flow during the process.
So don't be afraid to get your or your toddler's hands dirty! Sensory activities can have a greatly positive impact on your kid and the different sounds, textures and experiences really work in the brain that improves memory and creativity.