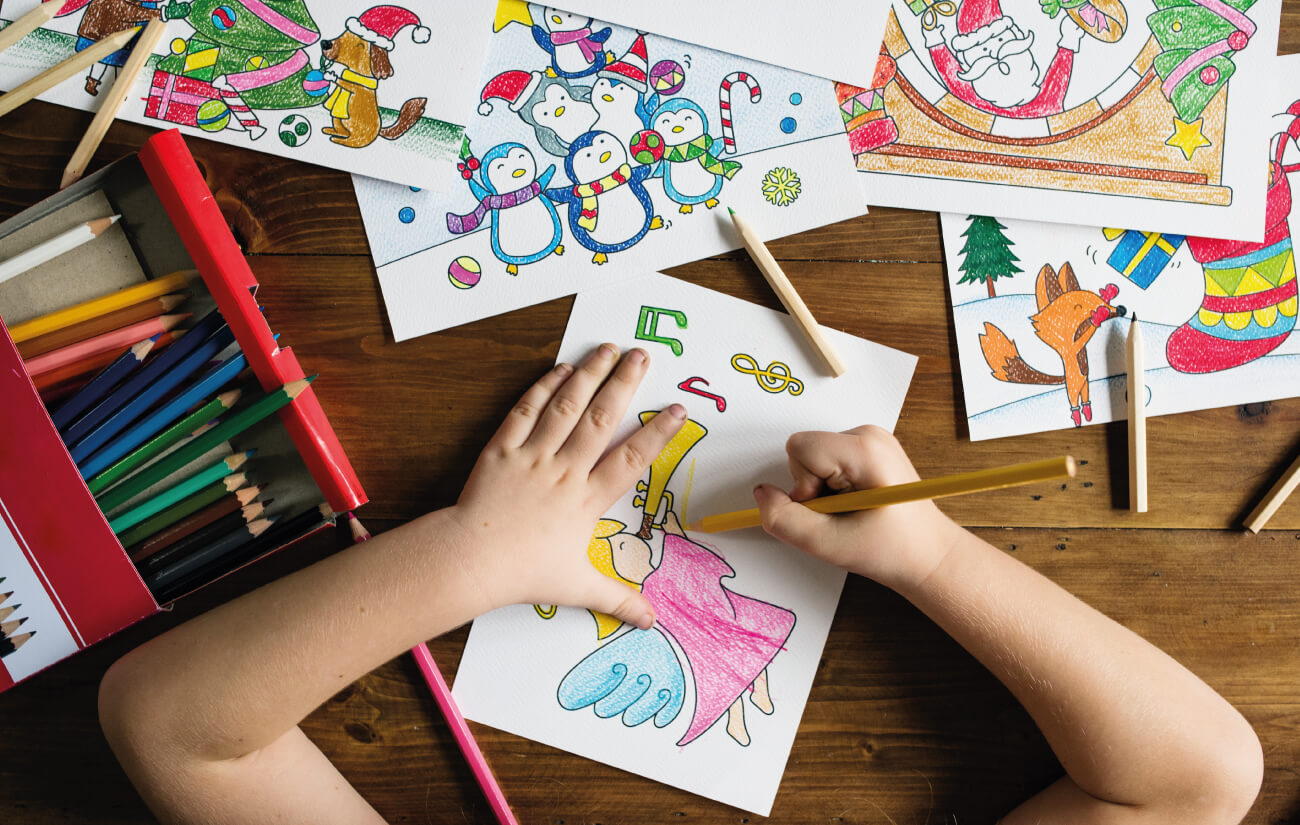 06 Apr

Best Extra-Curricular Activities For Kids
Best Extra-Curricular Activities For Kids
In the era of educational enrichment, extracurricular activities for kids under 6 years have colossal magnitude. The age-old saying- All work and no play, makes Jack a dull boy. – contains wisdom. The principal aim of education is all-round development. Such development essentially connotes intellectual, moral, physical, sensible, and social development. The grooming and making of a man rely on his education. A splendid balance of academics and co-curricular activities morphs your fledgling into a culturally well-developed social animal.
Extracurricular activities present an opportunity for students to develop particular skills and exhibit adroitness in their non-academic abilities. They can flaunt their acumen which otherwise would be neglected. Co-curricular activities promote:
Character building,
Strengthening of spiritual and moral tenets,
Physical growth,
And creativity.
Benefits of Extracurricular Activities.
Extracurricular activities serve multiple purposes and enhance the development of educational, psychological, social, civic, recreational, disciplinary, and cultural values. These activities play a crucial role in molding individuals into diligent adults. Extracurricular activities for kids also:
Improve your child's overall personality,
Aid his self-confidence,
Develop specialized skills,
Promote academic brilliance,
Provide greater opportunities,
Foster a sense of responsibility,
And carve him into a phenomenal human being.
Extracurricular activities for kids under 6 years include art, music, drama, environmental education, and sports. These activities possess multifarious virtues.
These extracurricular activities designed for children provide multitudinous benefits. They complement their academics and facilitate the development of various domains of the mind and personality. They enhance intellectual development, emotional development, social development, moral development, and aesthetic development. They also encourage creativity, enthusiasm, and optimism. They provide the avenues of socialization, self-identification, and self-assessment.
There are innumerable indoor and outdoor co-curricular activities.
The assortment of outdoor extracurricular activities for kids under 6 years includes:
Mass drill,
Yoga,
Gymnastics,
Swimming,
Athletics,
Bicycling,
Gardening, excursions, and social services in the neighborhood.
Indoor co-curricular activities comprise :
Dramatics,
Music and dance,
Drawing and painting,
Decoration,
Clay modeling,
Arts and craft,
Learning a new language, etc.
A refined amalgamation of physical and mental extracurricular activities is essential. For a child 's optimum proliferation, he must be involved in physical and mental extracurricular activities. He could participate in gymnastics and swimming to develop his physical strength while he could be enrolled in a brain development program and language learning sessions for his cognitive enrichment.